Four Point Inspection in Broward County, Palm Beach County and Martin County
Competitive Pricing!
---
*Each inspection is performed personally. Contact us for exact pricing.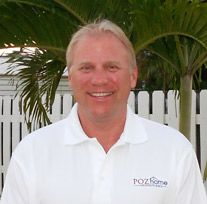 Four Point Insurance Inspections: What Are They and Do I Need One?
Insurance companies have become increasingly stringent to issue homeowner insurance policies on older homes, particularly those 25 years or older. They want to know that four vital systems in your home have been updated and or maintained and in good working condition. A four point inspection is obtained to satisfy the insurance requirements when a homeowner is purchasing a homeowner's insurance policy or renewing their existing policy.
A concern that conditions may exist in an older home could become a liability to the carrier. One example is a hot water heater nearing the end of its useful service life because it may fail while under the policy a claim ensues and the insurance company is expensed with damages to the home or its contents. Similar concerns extend to the condition of the roof, HVAC, electrical and plumbing systems. If any one of these areas are in poor condition or were improperly installed they may fail and cause fire or water damage to a home. This inspection must be carried out before coverage can begin. If any issues are found, they must be corrected. Insurance companies are more confident that newer homes are at less risk and do not have the problems (or risks) older homes may possess.
4 Point InspectionJohn Posiviata2015
What Can I Expect from a Four Point Inspection?
POZ Home Inspections takes the guess work out of this type of insurance inspection. We do a thorough and accurate inspection. Our company is fully licensed, certified and insured to meet your inspection needs. We'll guide you through the process and answer any questions or concerns you may have. If any issues are identified we'll give you a detailed report and explain the problem so you're able to understand the repairs and corrections that must be made to obtain your insurance coverage. We make it simple and easy for our clients to get their inspections done timely and accurately.
Contact us today so we can assist you with any home inspection needs you have. We strive to give our customers the very best service and we will make sure that your inspection goes smoothly.
Before making a final offer when buying a home, be sure to cover all of your bases with a reliable and thorough four point inspection.
This brief but comprehensive report covers the 4 areas you need:
Roofing
HVAC (Heating, Ventilation and Air Conditioning)
Electrical
Plumbing
You can trust POZ Home Inspections with your four point inspection and to thoroughly evaluate the state of your new home.
Call today for more information and to schedule your appointment and receive piece of mind with our comprehensive and professional reports.